A well-rounded control system can be square too. Just like homee. This system allows you to connect various smart home devices via a cube and to manage them centrally using an app. This also applies to Becker devices from the CentronicPlus series, which are compatible with all other devices and radio control systems in the network. The ideal solution if you're already using homee and want to use it to control your roller shutter and sun protection system too. Or even if you're starting to create a smart home from scratch.
We speak the homee language.
Are you already using ZigBee or Z-Wave in your home? Does your sun protection system use the Warema WMS radio system and your garage door Hörmann BiSecur? Thanks to our cooperation with homee, you can now control both your Becker drives and these devices seamlessly via a single app. All devices are linked to one another and feed back information to homee. This is automation convenience of the future thanks to Becker, homee and many other strong partners.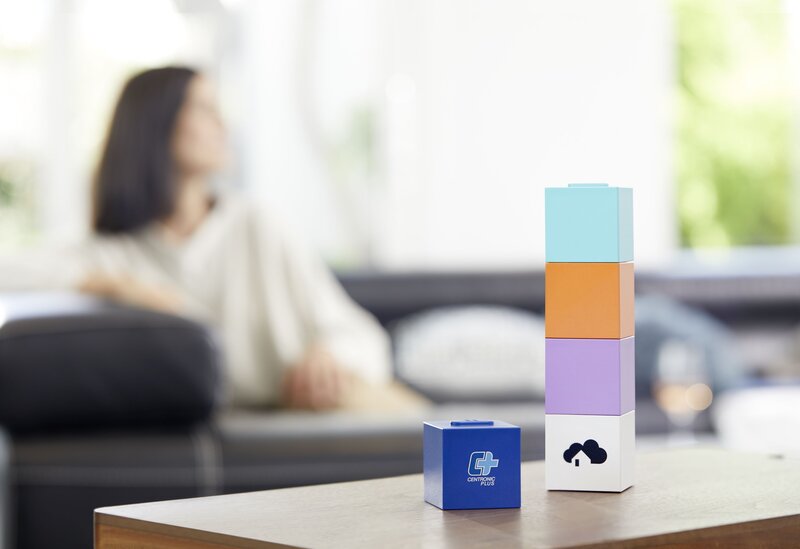 homee connects... via app
homee connects various manufacturers, brands and radio protocols in a single innovative system. This means that you can control your home with just one app. From your roller shutter and sun production products through to your lighting control and convenience and security products such as presence and motion sensors, smoke detectors and door and window contacts, you can configure and operate a range of smart products from a centralised system. And you can also link these devices via simple when-then connections ("homeegramme") to define truly smart processes that are precisely tailored to your needs. Sounds like something from the future? Not the case - it already exists today. And it's really easy too!