For the perfect shading.
Awnings provide welcome shade on your balcony or terrace, and they are even more convenient if you can control then automatically. You can do just this by using a Becker drive in combination with a hand-held transmitter and the matching sensors and either your Becker app or your smart home system. Becker offers a wide range of products for the simple and convenient automation of your awning.
Drives for articulated-arm awnings
With an open articulated-arm awning, the fabric is usually pulled away from the fabric roller barrel by two articulated arms. These awnings are usually exposed, meaning that the fabric and the barrel are visible even when the awning is closed. With a Becker drive, you can easily move the fabric in and out rather than having to use a manual crank device.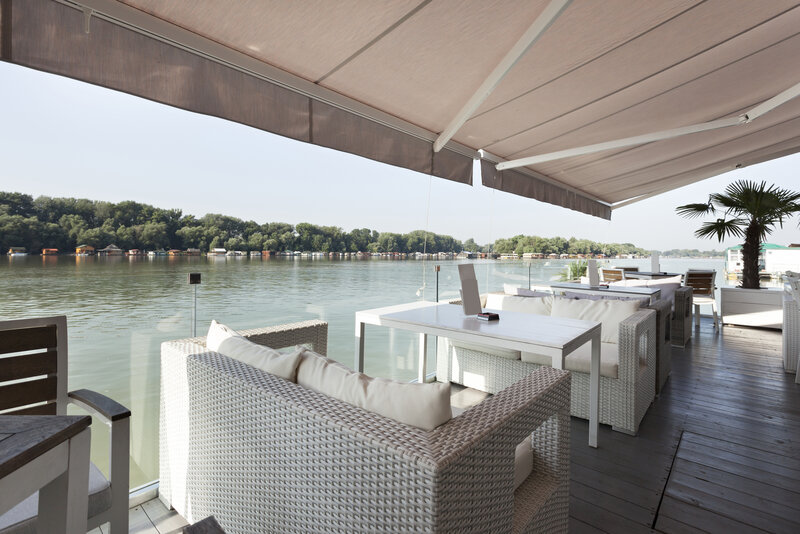 Drives for cassette awnings
A cassette awning works based on the same principle as an articulated-arm awning. The difference is that the Becker drive retracts and extends your awning into and out of a cassette. This protects the fabric against wind, weather and soiling, and is visually eye-catching to boot. The intelligence of your Becker drive ensures that it always pulls the fabric in a straight line and with enough force to securely close the cassette, but it never uses more force than necessary so as not to put unnecessary strain on your awning.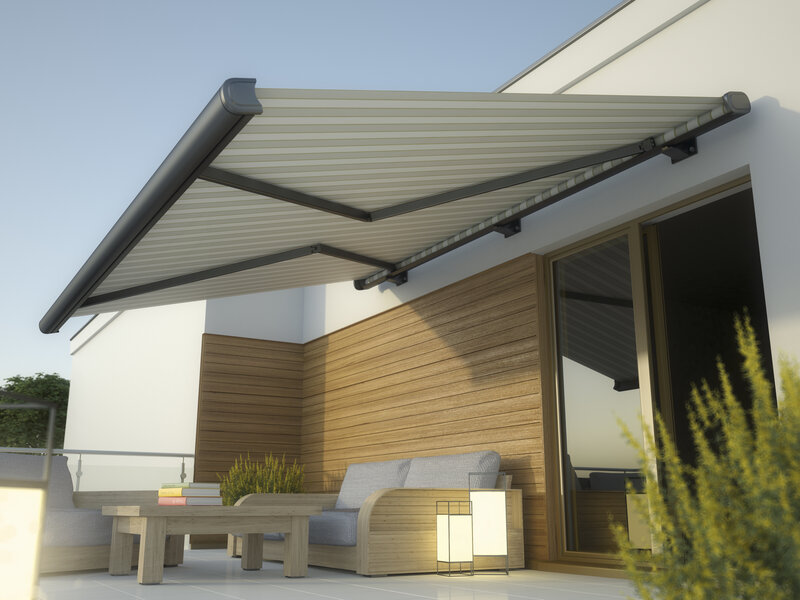 The Sweetest Side of Awning Technology
Becker-Antriebe guarantees outstanding sun protection at the Chocolate Museum in Cologne, Germany