Using a central cockpit to control and automate your roller shutters, sun protection systems and many other devices in your home – that would be ideal. Or to be precise: that will be ideal. With Becker CentralControl. A central platform for your home automation, allowing you to operate and program a number of different smart devices and elements via tablet, smartphone, computer or Alexa voice command. Easy, barrier-free and extremely flexible.
Your central controllers for roller shutters, blinds etc.
CentralControl has an unusually flexible design for a central controller. You can operate and automate your roller shutters, awnings, blinds or garage door via the platform, but there is also the option to control other smart elements of your home. This could be your heating, your lights, your garage door or the pump for your garden pond. Centralised and versatile: this is what makes CentralControl the ideal hub for your smart home.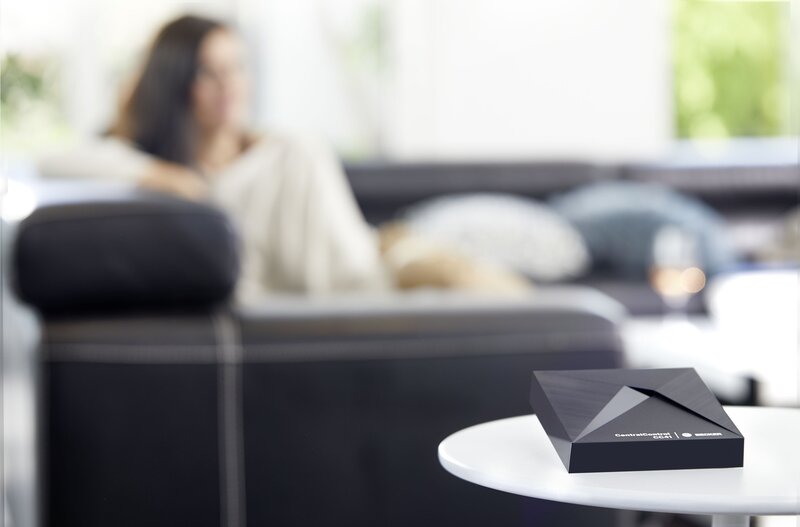 Control your home with ease via an app.
The CC41 is designed for the smart organisation and operation of roller shutter and sun protection applications that are automated with drives, sensors and external radio receivers. The new central controller also includes the free Becker CentralControl app that allows you to easily configure and operate the devices via smartphone or tablet. The app can be used to program and control a wide range of room scenarios but can of course also organise individual receivers or groups. The rooms can be created and named individually. The data is stored locally on the central unit. There is also the option to access the data via a secure cloud connection.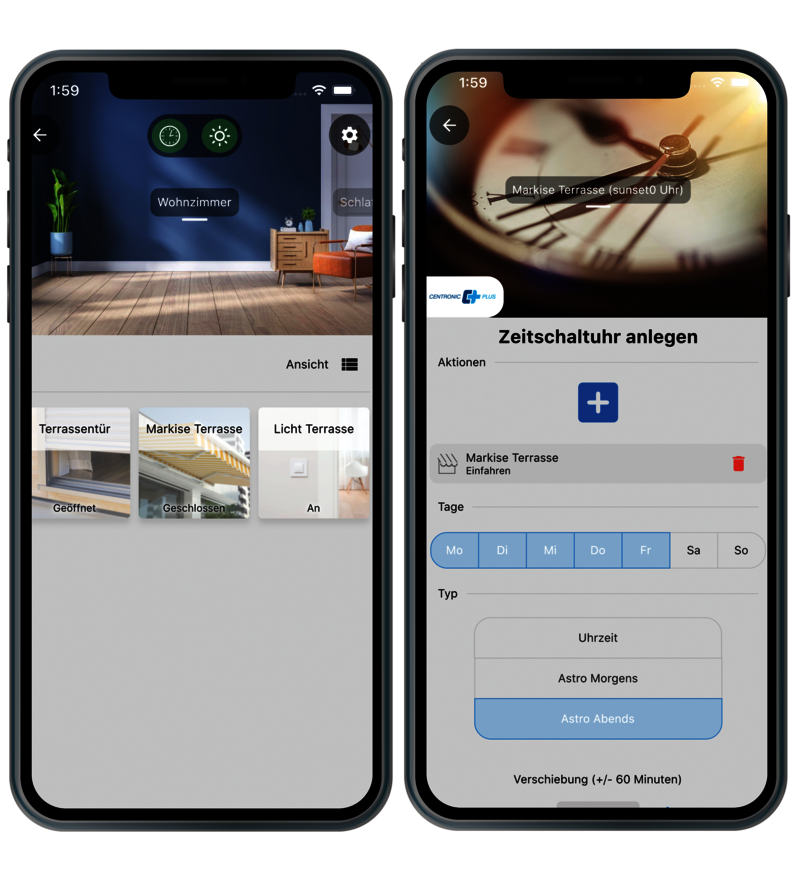 All of the Becker radio control systems in a single device.
CentralControl from Becker can be extended to include various radio protocols via USB radio stick. This allows you to use the CentronicPlus, Centronic and B-Tronic systems from Becker. B-Tronic uses the open KNX-RF radio standard.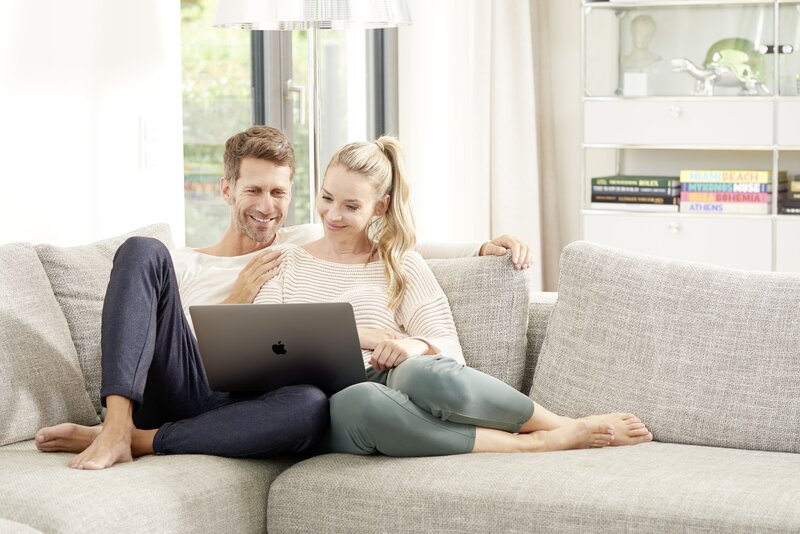 The intelligent roller shutter and sun protection central control system for the following radio control systems: