Full control with your AVM FRITZ!Box.
Do you have an AVM FRITZ!Box at home? Perfect. This will make it really easy for you to automate your roller shutter, as we have found a way of turning your router into a cockpit for the control of your roller shutter: our BoxCTRL drives. These drives were specially designed for the AVM FRITZ!Box and can be operated via your FRITZ!DECT wireless push-button, the FRITZ!App Smart Home, your FRITZ!Fon or a wired push-button. The best thing is that our BoxCTRL drives comes with a few features designed to make the automation of your roller shutter extremely smooth: From sensitive obstacle detection that can gently stop the roller shutter to the integration of your push-buttons. It works extremely well and reduces costs as there is no need for a separate gateway.
Powered by router? Smart!
You've got the roller shutter and the router – we've got the perfect drive to link the two worlds together. With the devices in our BoxCTRL series, you can power your roller shutter while also having access to a system that communicates effectively with your AVM FRITZ!Box. So your router becomes a control centre for the automation of your roller shutter. It's as simple as that. With no additional gateways. Just wonderfully clever.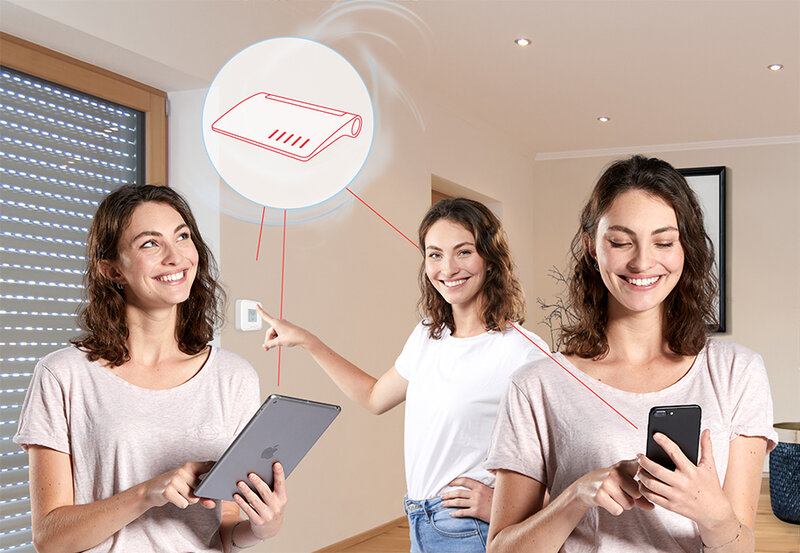 A successful project thanks to SMI